When my daughter came home from school one day, she told me that she wants a backpack just like her classmate's. So I asked her, what kind of backpack did her classmate have. She keeps insisting that we go to the store because she wanted the same thing. When a Kindergartener says she wants something, it needs to be NOW or you won't hear the end of it. Luckily I was able to calm her down and after I asked her  in a nice way what kind of backpack did she want and she said, the one that says her name on the outside. Gotcha!
As I was doing my blog visit on  all my friends' blogsites, I kept seeing  backpack reviews that they received from Posy Lane and I got curious. I went to the site and what did I find? Right in front of me was  a wide selection of personalized backpacks for girls and because everything that I see was so gorgeous I had to ask my child which one she likes. Visiting the site got me addicted to looking at all their wonderful products. If you have toddlers at home, I believe that they will also enjoy having nap mats to lay on while they are taking naps or while playing. This is alo perfect for some Mommy and baby playdates with others.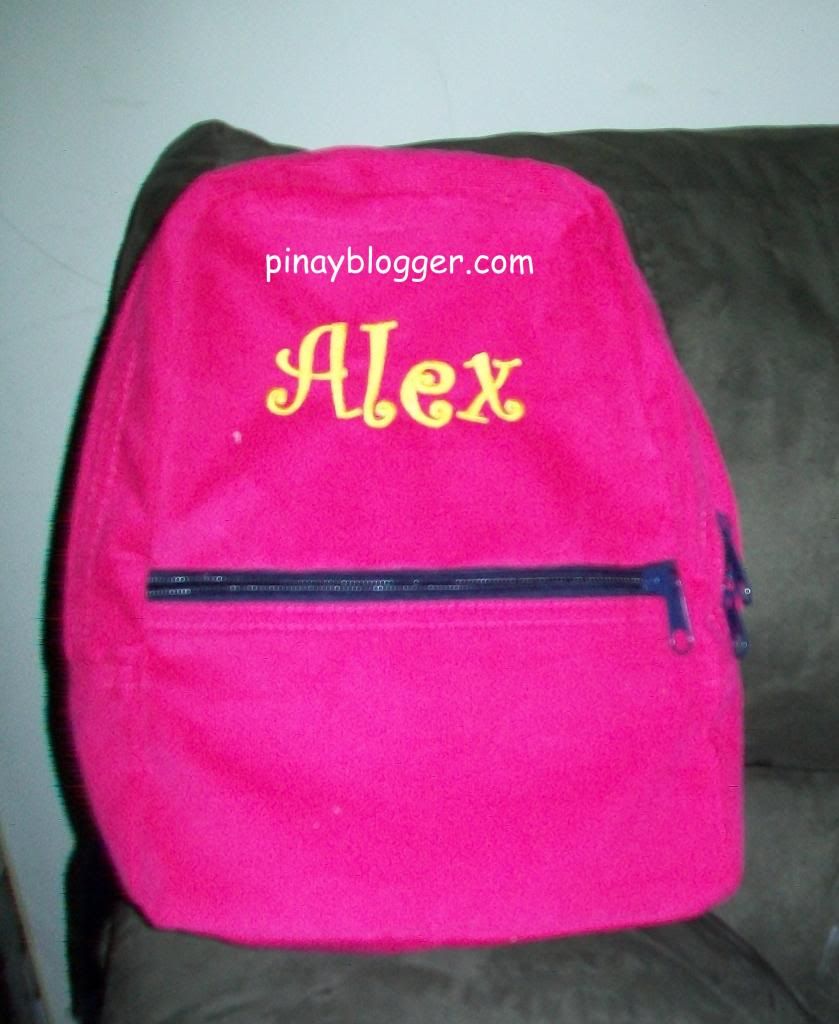 She picked what she wanted and she made a smart choice of picking this gorgeous Bubblegum Navy Curdoroy Backpack with her name "Alex" embroidered on it. This backpack is made of sturdy nylon and is perfect for my little girl and  also created with Mint's signature fabrics and colorful border designs. You can even pair this toddler backpack with a coordinated snack square or lunch tote for a great gift set! She didn't need it for school, she wanted to use it for when she goes to her friend's house for a playdate. She can fit some of her Barbie dolls and she  brings her 7 inch tablet too. This toddler backpack is also  perfect for a sleep over,  a pair of jammies and few toilettries can be accommodated.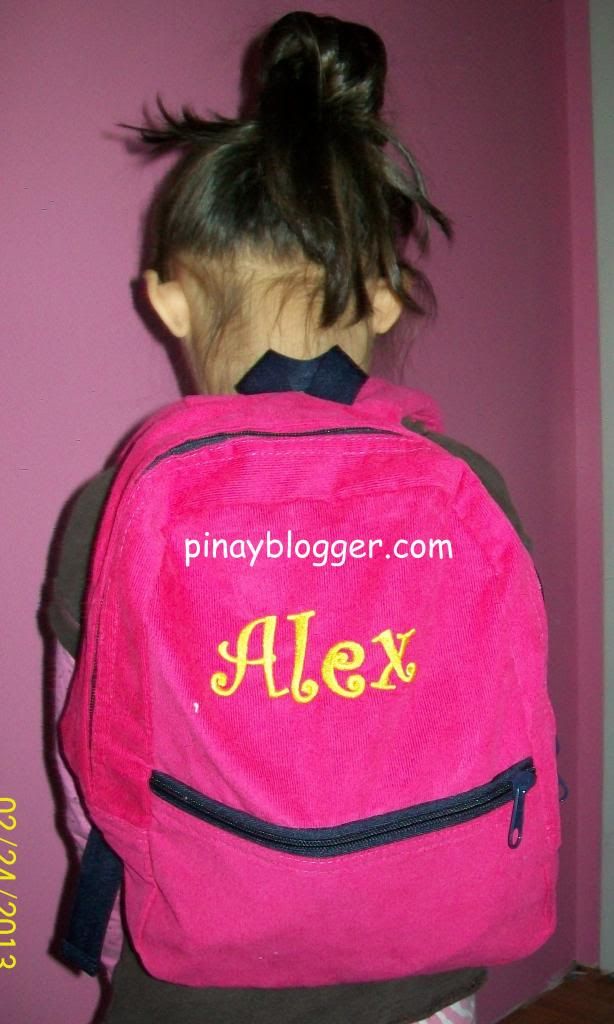 Can you tell that she is so ready to visit with her friend? You have no idea how much stuff she had in that backpack, all her prized prossesion she said.
Check out Posy Lane and you will find a lot more products to your liking and I can assure you that you will not leave their site empty handed. They have wide selection of personalized items that you can only get from their store, perfect gift for your own children or for someone close to your hear. You can visit and Like   their Facebook too for more product information.